WELCOME to my website
I am a photographer based in Malahide, Co. Dublin, Ireland.
My gallery is a selection of landscapes taken in various locations in Ireland mainly on the East coast where I am based. I also travel a bit and I have included some landscapes I have captured outside Ireland.
A selection of these images are shown above here on the homepage but do check out the gallery page where you will see all photos for your pleasure and where you can purchase prints using paypal.
There are also separate galleries for some street and studio work.
If I can help with any queries or you would like to commission me for any photoshoot you require, please feel free to contact me with any questions via the contact section at the top of this page
Below is the latest image uploaded
All landscape images are available for purchase, please contact me for further details.

A full framing, mounting & delivery service is also available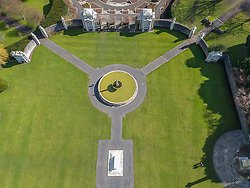 Gallery
LANDSCAPES - Ireland

(Contains 141 photos)
All images in this gallery represent moments of time within the Republic of Ireland
LANDSCAPES (outside Ireland)

(Contains 16 photos)
These are Landscape images that are taken outside Republic of Ireland, while on my travels around the world
Portraits

(Contains 18 photos)
Studio Portraits
STREET ~ B&W

(Contains 44 photos)
Street Photography captures images usually featuring humans within public areas going about their daily lives. The craft of Street photography is capturing a moment in time using the environment around a subject in public places and trying to focus on the emotions of that time. Commonly street photography is process in Black & White to remove all distractions of colour to allow the viewer concentrate on the image and the storey contained within. I try to capture scenes using billboards and humans passing through, shadows. light & reflections.

I hope you enjoy these images.
Aerial Photography

(Contains 8 photos)
Drone Images captured with Sparky